UCSD Nuevo East & West Graduate Student Housing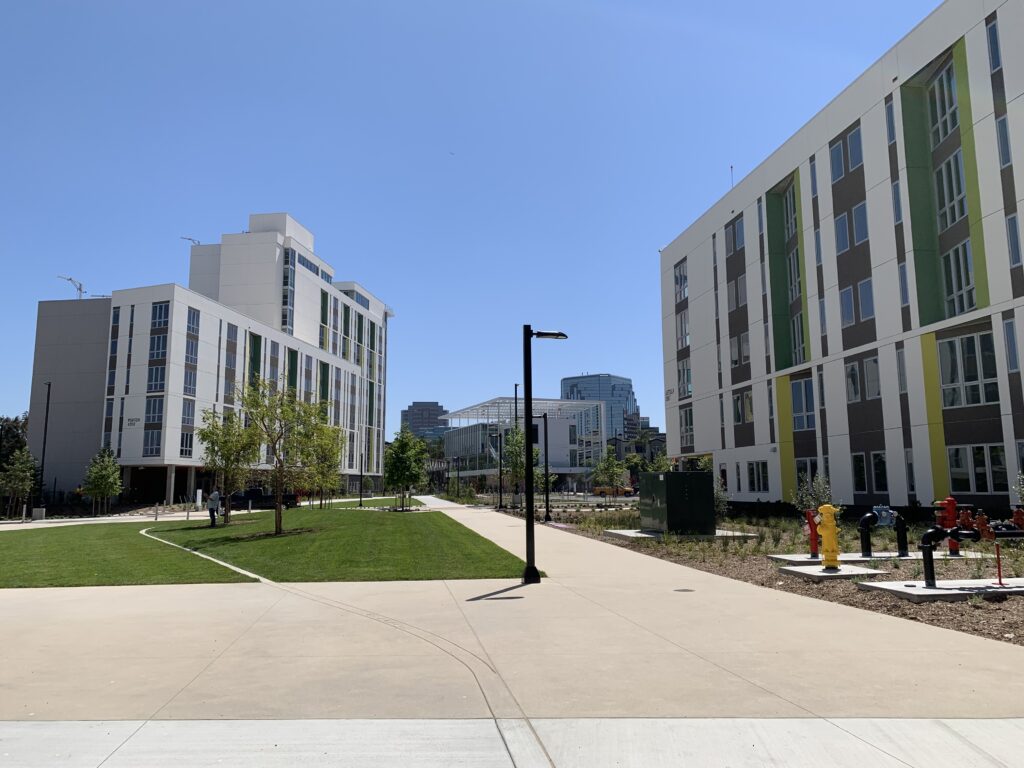 NOVA Services provided special inspection and materials testing for this addition to the UCSD campus. The 720,857 SF, nine-acre Nuevo East project consists of five residential buildings ranging from 5 to 12-stories with 1,373 student beds in apartments and townhomes. Features include fitness space, administrative offices, multi-purpose rooms, gathering spaces, a public plaza, and community gardens. A sixth building serves as a student wellness and resource center. 
The 441,800 SF, six-acre Nuevo West project consists of 884 graduate student beds and 80 beds for medical center patients and families in one 12-story and one 7-story building, along with a 1,200 space parking structure. Other features include a café, marketplace, activity and study rooms, music practice rooms, a central plaza, community garden, gathering spaces, healing and bouldering gardens, and a rooftop perch.
Both design-build projects are designed to achieve LEED Gold certification.